Practicing in Transportation, Trucking, Logistics and Civil Litigation
8875 Hidden River Pkwy, Ste. 300
Tampa, FL 33637

Practice Areas
To fully serve our clients' diverse needs, we provide legal services targeted to several core areas of practice
Bodily Injury Defense of Motor Carriers
We recognize that immediate intervention and investigation are crucial to the successful defense and mitigation of a claimed loss, especially in the complex world of trucking defense litigation. Knowledge of the applicable federal and state regulations (and which applies to the carriage at issue), addressing such issues as hours of service, maintaining and downloading electronic data, driver log retention issues, accurately recording the size and location of the reflex reflectors, and many other critical "regulatory compliance issues", can be critical to the success of your defense. We know the law and bases that must be covered during the early stages of any trucking accident, and bring that to bear in immediately coordinating and leading your on-site investigation. We do so by working with your Safety Director, your driver, field adjusters, third party administrators and qualified engineering experts where necessary. We are always available to respond to any accident, whether catastrophic or low impact.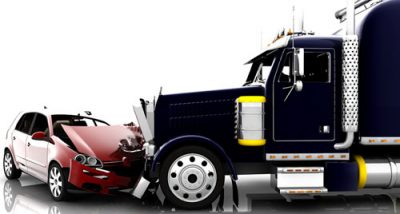 Freight and Cargo Claims
We represent motor carriers, logistics providers and brokers in all manner of freight loss and cargo theft scenarios. Whether involving general commodities, exempt commodities, heavy haul or specialized freight, containerized shipments, refrigerated "reefer" freight and everything in between.
Knowledge of the most recent federal and state regulations, as well as the nuances of all shipment related documents, and applicable transportation contracts and tariffs, is crucial to the successful and expedited resolution of most any freight loss claim. Having a cargo attorney who understands these issues, along with the patchwork of applicable case law, is a must in order to favorably resolve most any freight dispute (wherever you stand). Especially so with well-crafted transportation contracts displacing filed tariffs in the wake of motor carrier deregulation under the Interstate Commerce Commission Termination Act of 1995, otherwise known as ICCTA. In the event of a freight loss, whether by damage, a shortage and/or theft, you need an experienced attorney who can navigate these complicated waters. For example: Do the COGSA or Carmack Amendment regime(s) apply to your freight loss? Do any tariffs and/or liability limitations apply and/or extend to downstream brokers or motor carriers via a Himalayan Clause under a Through Bill of Lading? Is the carrier "exempt" from regulation under 49 U.S.C. Sections 13502-13506, and if so what does that mean to your claim? What provisions and documents govern who is responsible for a freight loss—the Bill of Lading, the motor carrier's service agreement, the rate confirmation, a separate transportation agreement/contract, and/or the motor carrier's published rules? These are among many nuanced and complex legal questions that the Law Offices of J. Scott McMahon can expeditiously answer and resolve to your benefit.
Mr. McMahon has been a long standing member of Conference of Freight Counsel, a pre-eminent and leading "cargo law" organization, and has extensive experience in representing motor carriers, freight forwarders, brokers, logistics providers, and their insurance carriers, in successfully resolving cargo loss claims.
Broker Liability
The Law Offices of J. Scott McMahon has a wealth of experience in protecting and defending the interests of transportation brokers from bodily injury, cargo loss and cargo theft claims. This has otherwise become what is known in the legal and brokerage industries as "Schramm or Sperl" litigation. Schramm v. Foster, 341 F. Supp. 2d 536 (D. Md. 2004); Sperl v. C.H. Robinson Worldwide, Inc., 946 N.E.2d 463 (Ill. App. Ct. 2011)
Freight brokers are traditionally retained by their shipping customers to "arrange for the transportation of cargo", without touching the freight. A broker's responsibilities were thus limited to acting as a middleman between the customer and the carrier. However, a decade long trend has emerged under which the courts are holding brokers vicariously liable for catastrophic bodily injuries and high value cargo loss. Usually this type of litigation alleges the broker "negligently retained and/or acted as an agent" of the motor carrier, thus exposing the broker to the entirety of the loss. Language in your broker carrier agreements of an "independent contractor relationship" with the motor carrier will usually not protect brokers from this onerous exposure.
The Law Offices of J. Scott McMahon proactively assists our brokerage and logistics clients to ensure their motor carrier retention policies, business practices and shipper/motor carrier agreements protect them from this potentially crippling exposure, before it occurs.
Transportation Contracts
Our firm also dedicates a substantial portion of its practice to representing trucking companies, transportation brokers and logistics providers in drafting and negotiating all manner of transportation contracts. Federal deregulation of the motor carriage industry, and indeed of the transportation industry as a whole, has placed a premium on negotiating fair, balanced and legally binding transportation agreements. Allocating risks within the trucking and brokerage industries has become guided primarily by the principle of "caveat emptor", or buyer beware. Sound bilaterally negotiated transportation agreements have become a true "difference maker" when it comes to balancing risk and exposure, whether operating as a shipper, motor carrier, broker or logistics provider. Generic "template agreements" (shipper-carrier, carrier-broker, broker-shipper or otherwise) that fail to account for shifting legal and regulatory developments can leave any transportation provider dangerously exposed to liability and costly freight losses not covered by their cargo insurance carrier. As just one example, the Food Safety Modernization Act, otherwise known as "FSMA", recently enacted sweeping changes and regulations that directly impact the daily practices of shippers, motor carriers and brokers operating within the food industry. For those in the food industry, having an experienced legal professional take into account these (and many other) changes, and revise your existing agreements accordingly, is "prudent", to say the least, and must take into account the extensive legal changes.
Whomever represents your legal needs, ensure that an experienced transportation attorney reviews and audits your transportation agreements. Doing so will protect your business from the significant risks and exposure that comes with operating within the ever changing transportation industry.
Insurance Defence Claims and Litigation
Mr. McMahon has practiced in the insurance defense and coverage arenas for over 25 years, representing nationwide insurance carriers, their insureds, self-insureds and risks pooling trusts. We have mediated, arbitrated and otherwise taken many cases to verdict, defending all manner of tort, bodily injury and casualty claims, ranging from the routine to the catastrophic. This breadth of experience includes defending auto and truck claims, premises liability claims, professional liability claims, as well as consulting on related insurance coverage issues. Mr. McMahon is also an accomplished appellate attorney, having successfully briefed and argued appeals before the appellate courts at the federal and state levels.
Our approach to your defense claim is simple, proven and steadfast: To provide the highest quality of legal services in the most cost efficient and expeditious manner. Thus, in addition to our counsel on potential indemnity exposure, we believe an expeditious and thorough analysis of the "expense and budgetary side" of the equation is equally critical to making an informed business decision on whether to settle, mediate or take your case to trial. Our offices are a "lean and mean operation", having big firm experience without carrying burdensome or expensive overhead. This allows us to provide the highest quality of legal services and day to day attention at rates that are highly competitive within the insurance defense and legal services industries.

AV Rated By Martindale-Hubbell®: Mr. McMahon holds Martindale Hubbell's highest AV rating. This is the gold standard, representing the height of professional excellence, legal ability and the highest of ethical standards that guide clients in choosing the attorneys best able to handle their needs. Only about 5% of attorneys are AV rated. Additional information about Martindale-Hubbell® Peer Review Ratings™ is available at www.martindale.com.
Attorney Advertising. The information on this website is for general information purposes only. Nothing on this site should be taken as legal advice for any individual case or situation. This information is not intended to create, and receipt or viewing does not constitute, an attorney-client relationship. Past performance does not guarantee future results.
Member of:
Transportation Law Association
Conference of Freight Counsel
Defense Research Institute
Florida Trucking Association